Super Smoothie Video
Our SUPER SMOOTHIE recipe was one of the first steps Mindi and I took (along with our family) in moving toward better health-stewardship (read our story HERE).  Looking back, I can see this:
When beginning to make changes to your diet for the sake of good health stewardship before the LORD, you need to start with things that will encourage your efforts… so that you keep moving forward!
This SUPER SMOOTHIE was exactly that, for these reasons:
It's easy to make!
It doesn't require expensive ingredients!
It tastes GREAT!
It is truly GREAT NUTRITION that you don't have to think about!
Health stewardship
Health stewardship (the right and proper use of your physical body, for the LORD's sake) has been overlooked by the majority of Christians in the western world.  We eat what WE want, WHEN we want, without a thought of what the LORD might think.  I truly believe that in this area, most of us will not hear a "well done" from the LORD (Luke 19:17) – unless we begin to take the issue seriously and make some significant changes.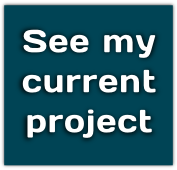 It's becoming a much better-known fact of science that the typical western diet is mostly to blame for the prevalence of cancer, heart-disease, and diabetes in our society. It's a pity that so many people are coming down with these conditions when they may not have to. Eating the proper "fuel" our bodies were made to run on not only produces good health, it also prevents disease.  THAT is scientific fact.
Since my wife and I have made adjustments in how we eat, we feel better physically, are stronger and healthier, AND MORE IMPORTANTLY we have a greater sense that we are pleasing the LORD with our bodies as well as our spirits!  It's a great feeling!
SUPER SMOOTHIE VIDEO AHEAD!
So… check out the video below, where I show you EXACTLY HOW to make our SUPER SMOOTHIE the way we do it most mornings!
My encouragement to you is this:
Start here… with a relatively easy, simple step.  Build on it over time.  Keep yourself moving forward one step at a time.
And if you feel ready to learn more on the subject of what it really means to "eat healthy" – check out the book, "Eat to Live." (affiliate link)  It's the book that Mindi and I first read to get started, and is the research-based pattern we follow in creating a menu that produces optimal health for the sake of the Kingdom of God.

SUBSCRIBE TO CHRISTIAN HOME AND FAMILY
| | |
| --- | --- |
| BLOG | PODCAST |
BLOG email subscription
By commenting you are agreeing to my Comments Policy.
radical follower of Christ, husband, dad, writer, blogger, podcaster, marriage & family coach, counselor, speaker, retiring Pastor, and all around good guy (because of Christ). Connect with Carey on Google+